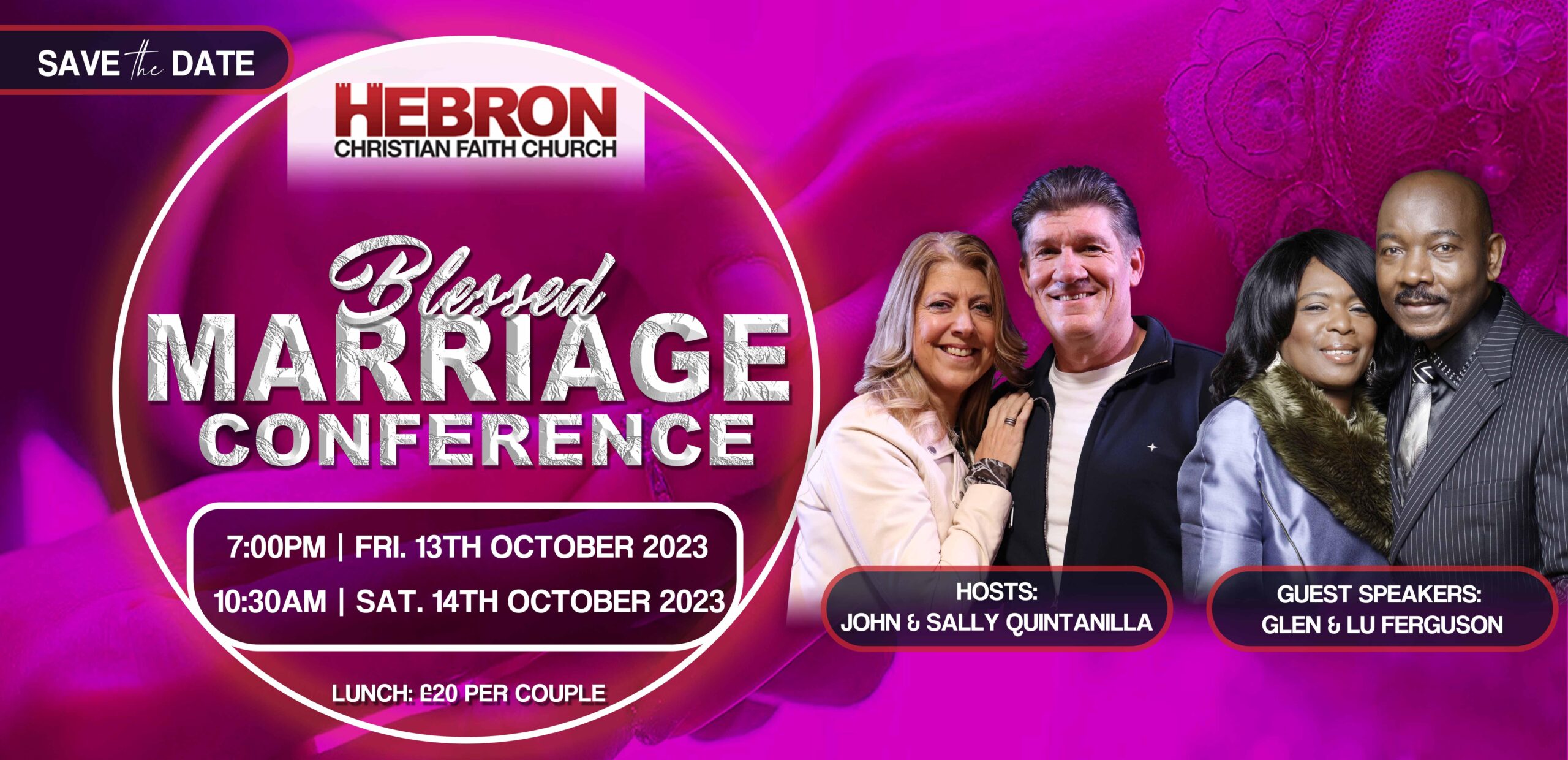 Guest Speakers: Glen & Lu Ferguson
Hebron places a strong emphasis on marriage and family. The aim of this conference is to sow good seed into our marriages. Sometimes we can spend more time and energy on caring for our car than our marriages by taking them for an MOT every year. It doesn't mean that there's something wrong with the car!
The church is only as strong as its marriages, so it is vital that we have successful marriages.
Friday 13th October, 7 pm
S
a
tur
d
a
y
1
4
t
h
O
cto
b
e
r, 10:30 am-3:30 pm
Cost: £20 per couple
Registration is required.
Lunch will be provided along with childcare (ages 3-10) on Saturday.
---